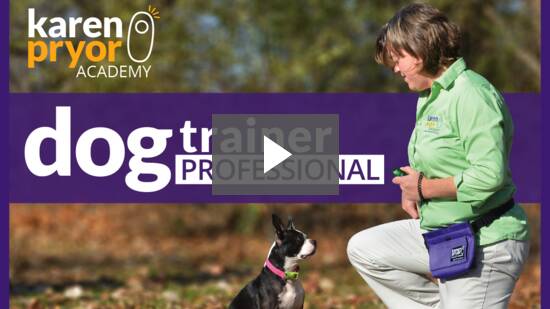 The Dog Trainer Professional National Format is for the highly motivated dog trainer who is looking to advance his/her skills and career prospects to their highest levels. The program combines online learning with hands-on instruction. After completing the online portion of the course you will travel with your dog to the workshop location for five (5) days of integrated training, education, and certification assessment.
Application and Enrollment Timeline:
Apply anytime before 10/02/17
Enrollment Date:
Students should be prepared to make payment and enroll in the workshop series between October 3, 2017 and October 9, 2017.
Tuition:
The tuition of this Dog Trainer Professional program is $5,300 USD.
On-Site Workshop dates:
April 10-14, 2018
Faculty Contact:
Facility & Location Information
Location

All FUR Fun Training and Event Center
15559 Wright Brothers Drive
Addison, TX
www.allfurfundog.com

Hotels & Lodging

La Quinta Inn
14925 Landmark Boulevard
Addison, TX 75254
(972) 404-0004

Veterinarians Nearby

North Texas Emergency Pet Clinic
1712 West Frankford Suite #108
Carrollton, TX 75007
(972) 323-1310