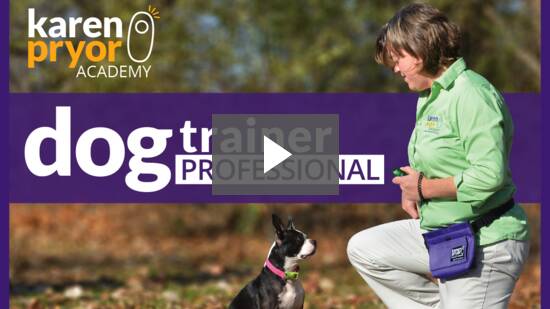 The Dog Trainer Professional National Format is for the highly motivated dog trainer who is looking to advance his/her skills and career prospects to their highest levels. The program combines online learning with hands-on instruction. After completing the online portion of the course you will travel with your dog to the workshop location for five (5) days of integrated training, education, and certification assessment.
Application Deadline:
Application deadline: April 18, 2017
Enrollment Date:
Students should be prepared to make payment and enroll in the workshop series between April 18, 2017 and April 24, 2017.
On-Site Workshop dates:
October 23-27, 2017
Contact information
Box 1111
Mount Airy, MD
240-848-3468
Tuition:
The tuition of this Dog Trainer Professional program is $5,300. Click here for information on financial assistance offered.
Facility & Location Information
Location

Humane Society of Missouri
1201 Macklind Ave.
St. Louis, MO 63110
Map to St. Louis City Adoption Center

Hotels & Lodging

The Cheshire
6300 Clayton Road
St. Louis, MO 63117
314-647-7300

Holiday Inn - St. Louis-Forest Park
5915 Wilson Avenue
St. Louis, MO
314-645-0700

Drury Inn & Suites Near Forest Park - St. Louis
2111 Sulphur Avenue
St. Louis, MO
314-646-0770

Veterinarians Nearby

Animal Medical Center of Mid-America
1201 Macklind Avenue
St. Louis, MO 63110
314-951-1534

Hillside Animal Hospital
5325 Manchester Avenue
St. Louis, MO
314-645-2141

St. Louis Animal Emergency Clinic
9937 Big Bend Road
Crestwood, Missouri 63122
314-822-7600