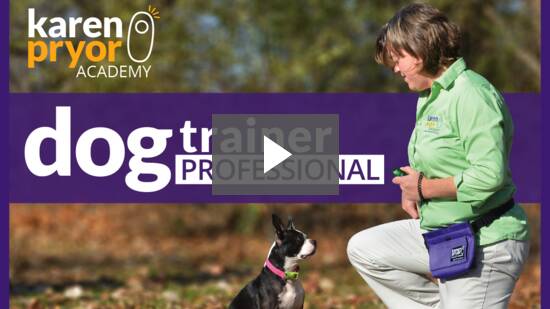 Our 6-month Dog Trainer Professional program is for the highly motivated dog trainer who is looking to advance his/her skills and career prospects to their highest levels. The program combines online learning with hands-on instruction and is divided into four online Units and four two-day hands-on workshops; complete an online Unit and then attend a two-day workshop at the end of each Unit.
Application Deadline:
Apply anytime before 07/07/17
On-Site Workshop Dates:
Workshop 1: 08/26/17 - 08/27/17
Workshop 2: 10/07/17 - 10/08/17
Workshop 3: 11/18/17 - 11/19/17
Workshop 4: 01/06/18 - 01/07/18
Tuition:
The tuition of this Dog Trainer Professional program is $5,300. Click here for information on financial assistance offered.
Facility & Location Information
Location

700 Fox Hollow Road
Sequim, WA 98382
360-808-1911

Hotels & Lodging

Quality Inn
134 River Road
Sequim, WA 98382
360-683-2800

Econolodge
801 E Washington St
Sequim, WA 98382
360-683-7113

Veterinarians Nearby

Pacific Northwest Veterinary Hospital
289 West Bell, Sequim, WA 98382
Phone: 360-681-3368 | Fax: 360-681-2089

Sequim Animal Hospital
202 N 7th Ave, Sequim, WA 98382
(360) 683-7286