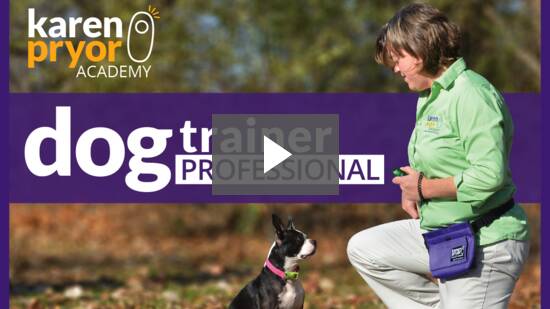 Our 6-month Dog Trainer Professional program is for the highly motivated dog trainer who is looking to advance his/her skills and career prospects to their highest levels. The program combines online learning with hands-on instruction and is divided into four online Units and four two-day hands-on workshops; complete an online Unit and then attend a two-day workshop at the end of each Unit.
Application and Enrollment Timeline:
Application Deadline 09/07/2018
Upon acceptance, enroll by 09/22/18
On-Site Workshop Dates:
Workshop 1: 11/03/18 11/04/18
Workshop 2: 12/15/18 - 12/16/18
Workshop 3: 02/02/19 - 02/03/19
Workshop 4: 03/16/19 - 03/17/19
Tuition:
The tuition of this Dog Trainer Professional program is $5,300. Click here for information on financial assistance offered.
Contact information
Clicking With Canines
PO Box 5715
Endicott, NY
United States
607-217-0428
Facility & Location Information
Location

Shaffer Animal Hospital
1475 E. Mitchell Hammock Rd.
Oviedo, Fl., 32765

Hotels & Lodging
Days Inn and Suites Orlando/UCF
11639 E. Colonial Dr.
Orlando, FL 32817

Towne Plaza Suites
11801 High Tech Ave.
Orlando, FL 32817

LaQuinta Inn and Suites
11805 Research Parkway
Orlando, FL 32826

Crestwood Suites Orlando/UCF
11424 University Blvd.
Orlando, FL 32811
Friday, September 7, 2018